Exmouth, 16 March 2014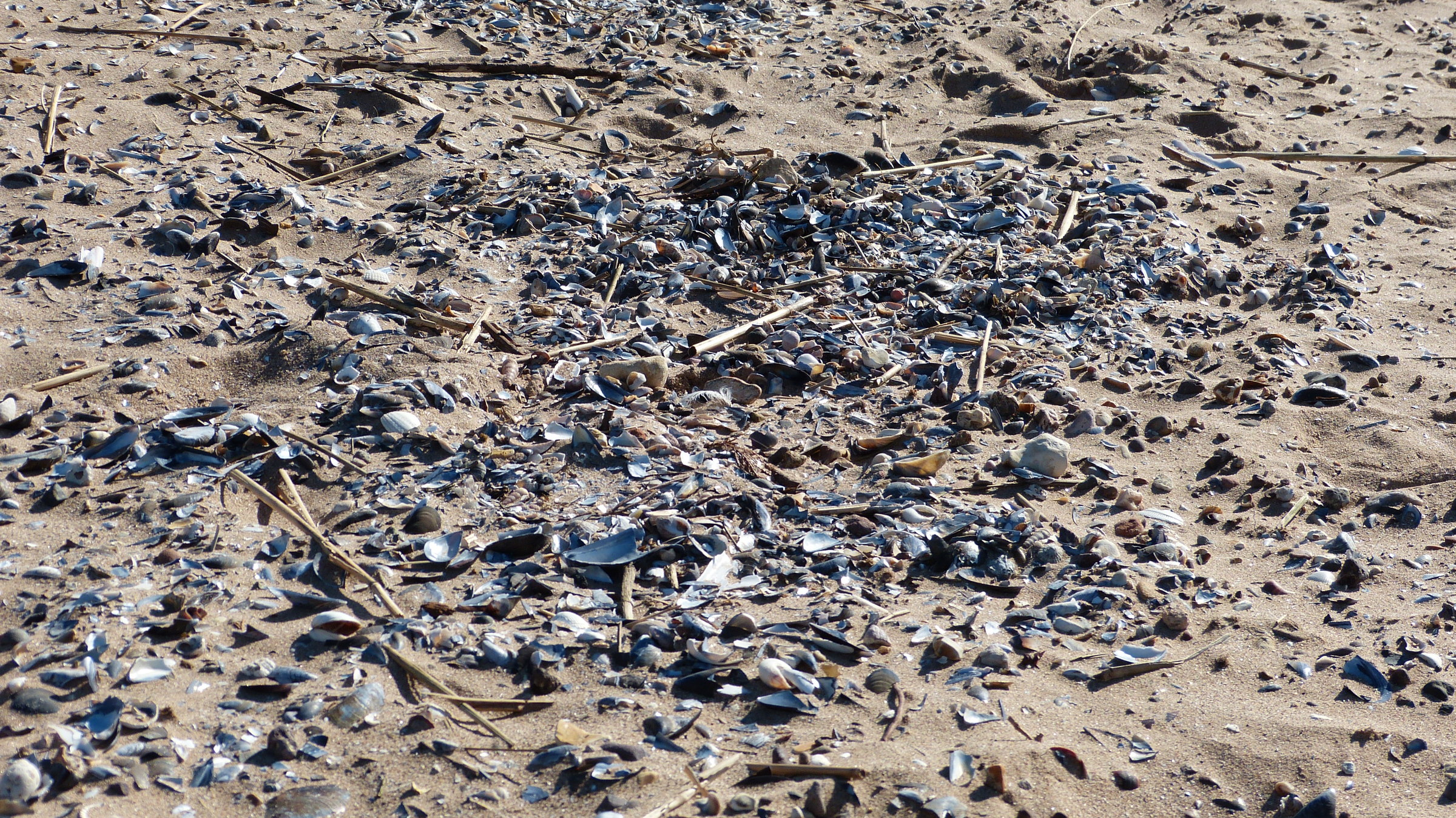 A close shot of the beach.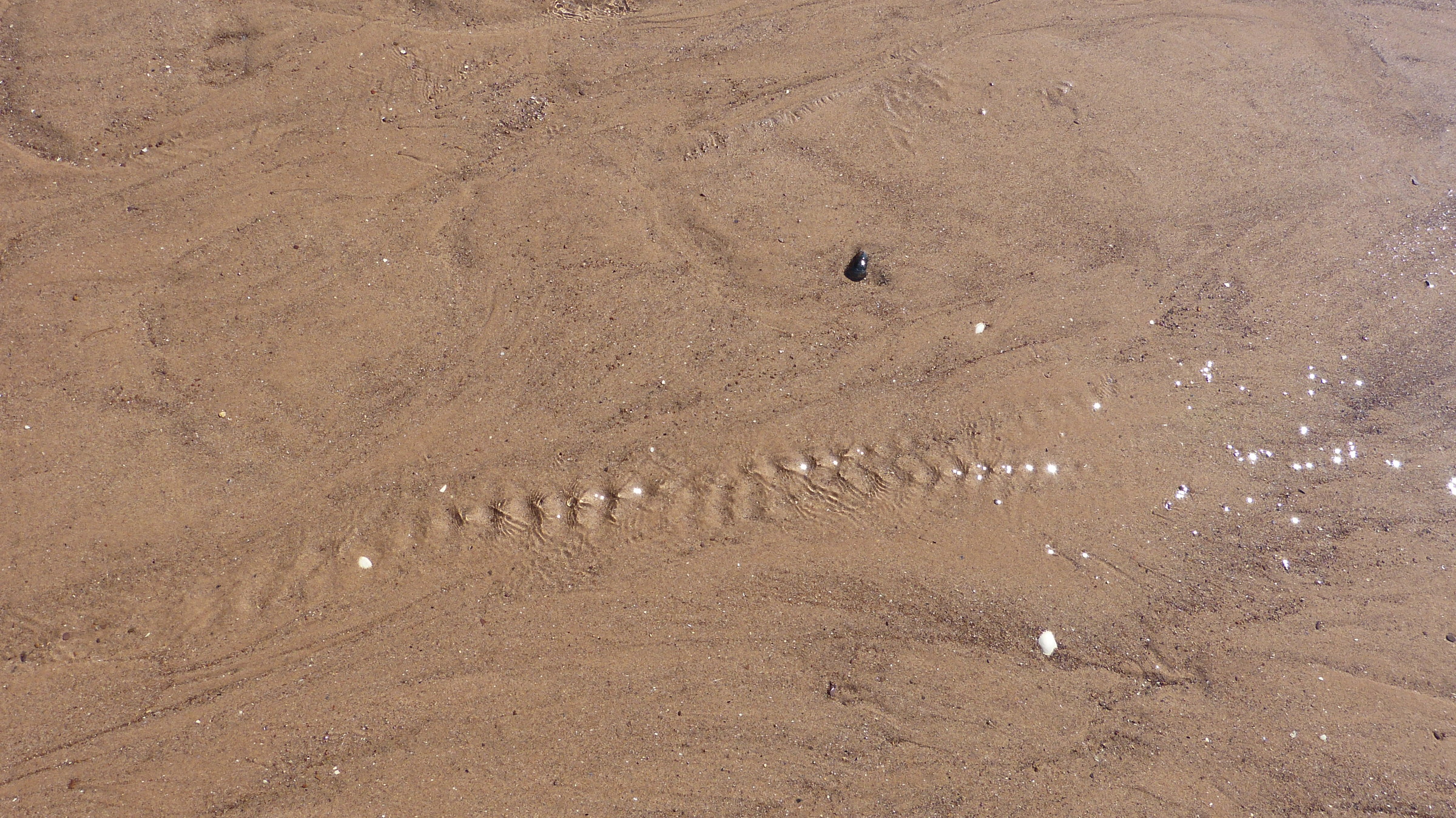 Where there is sea, there is water and where there is a beach, there is sand.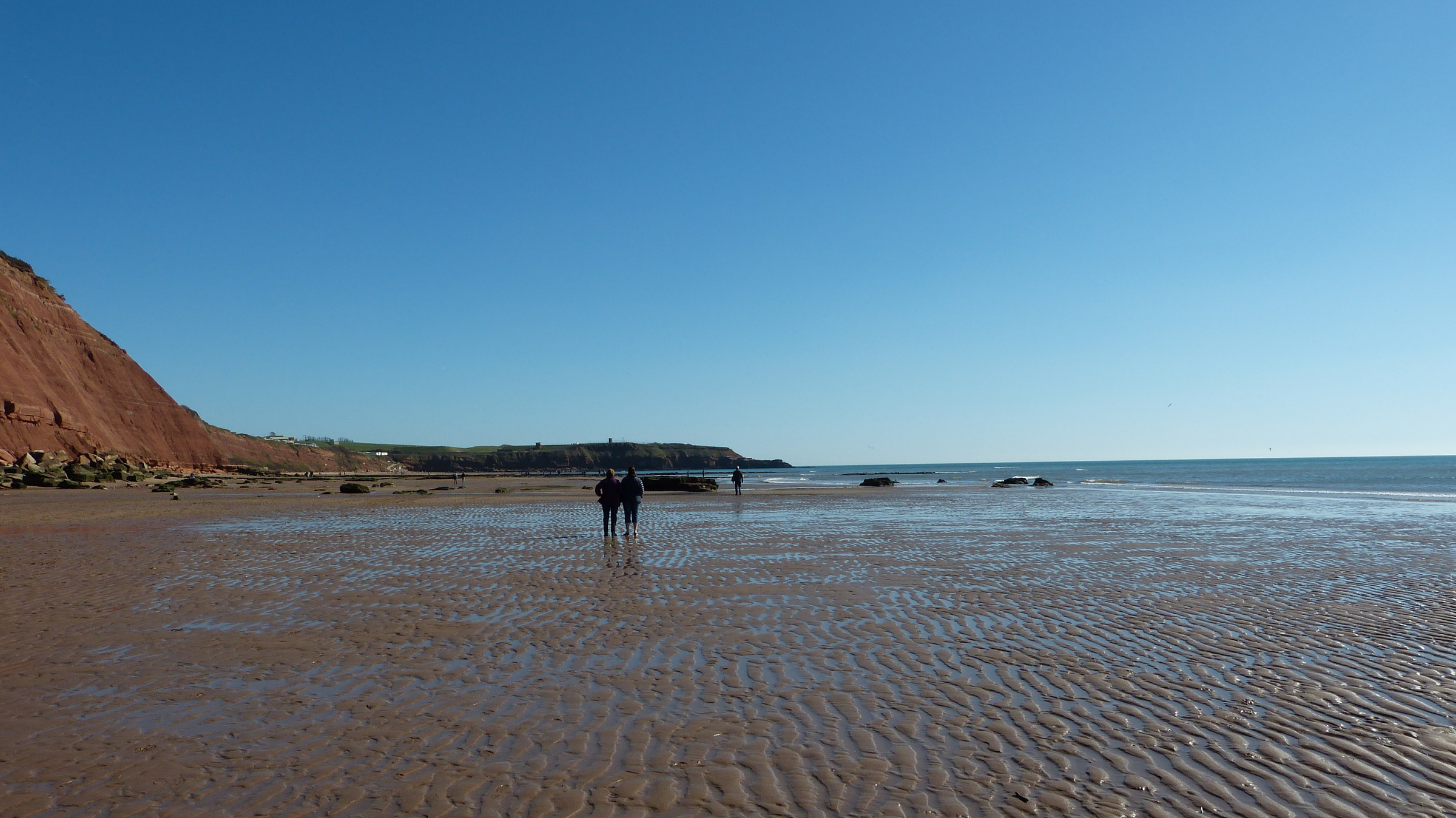 More wave patterns in the sand.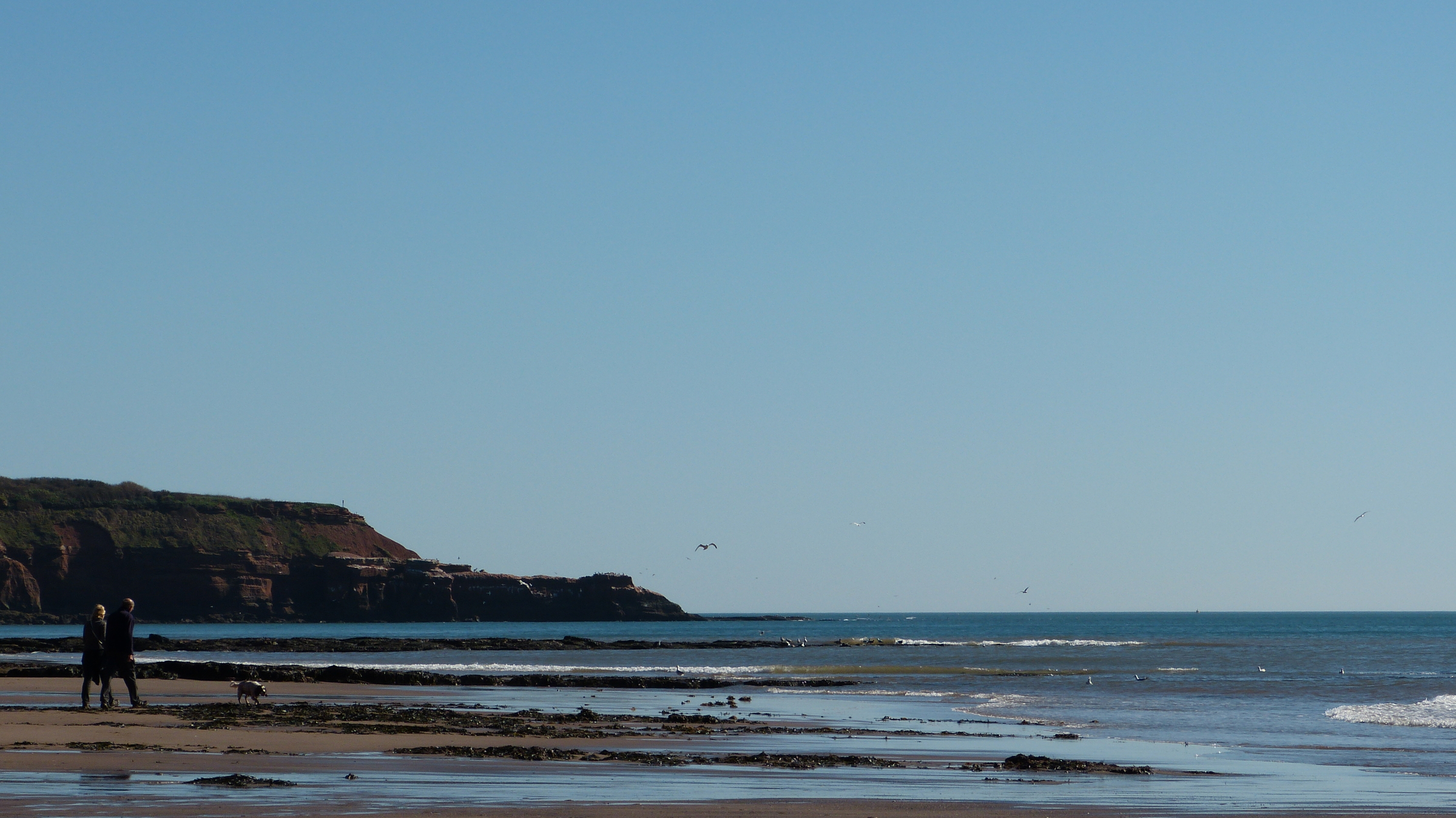 Some people walking their dog, quite a popular activity.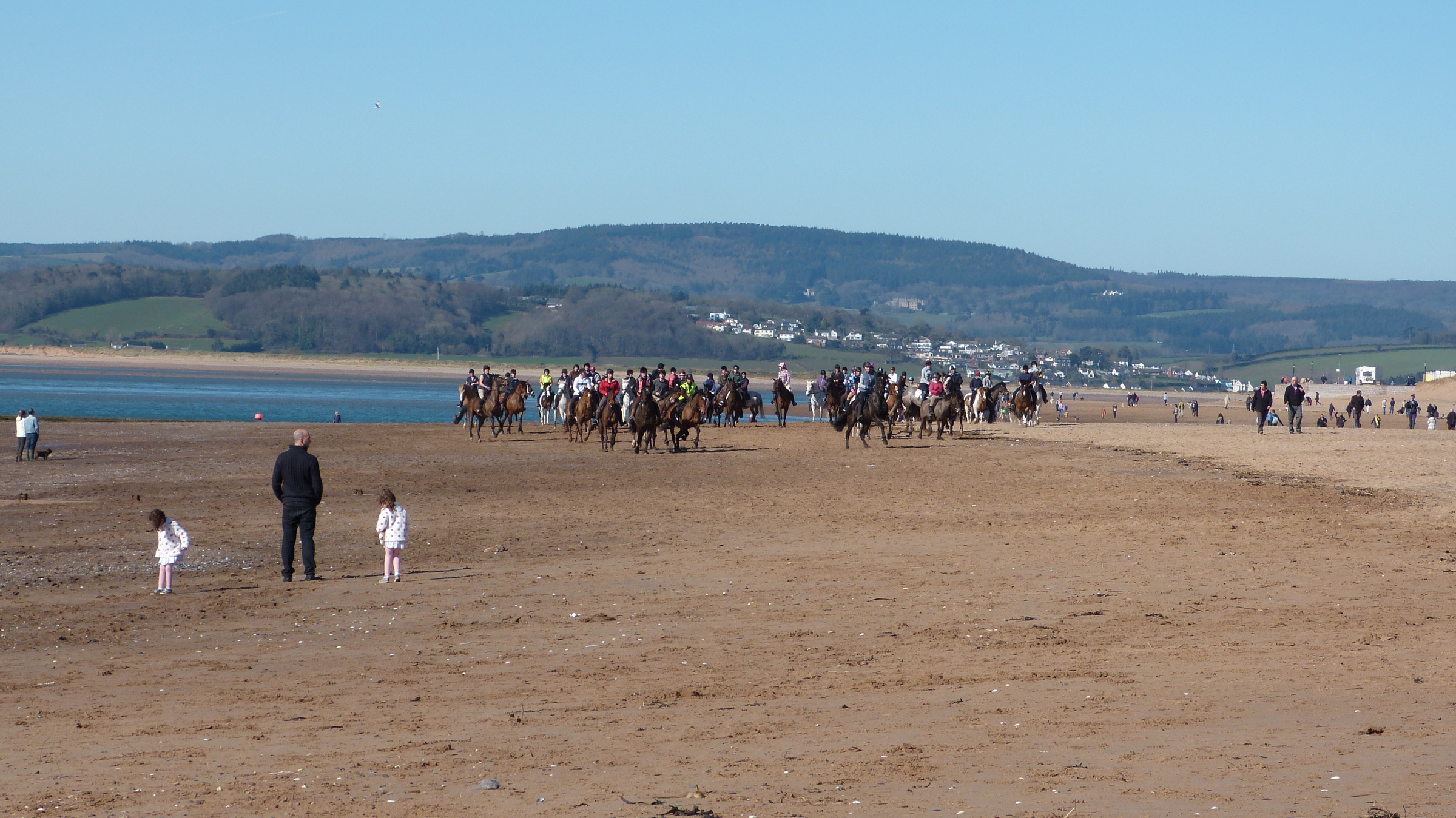 Whereas most people chose to take their dog for a walk on this fine Sunday morning, others wanted their larger animals to get some fresh air.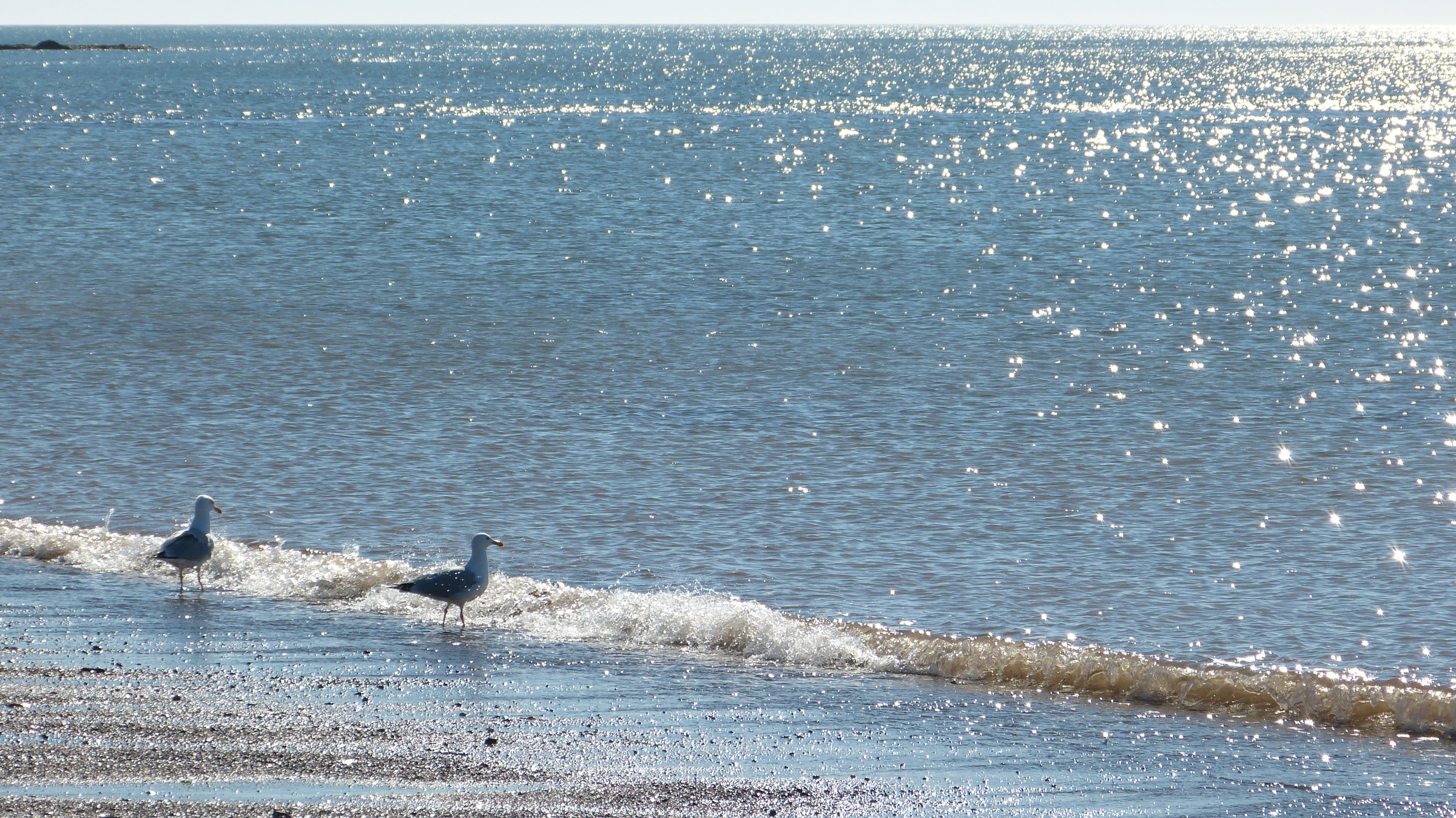 Seagulls bading their feet.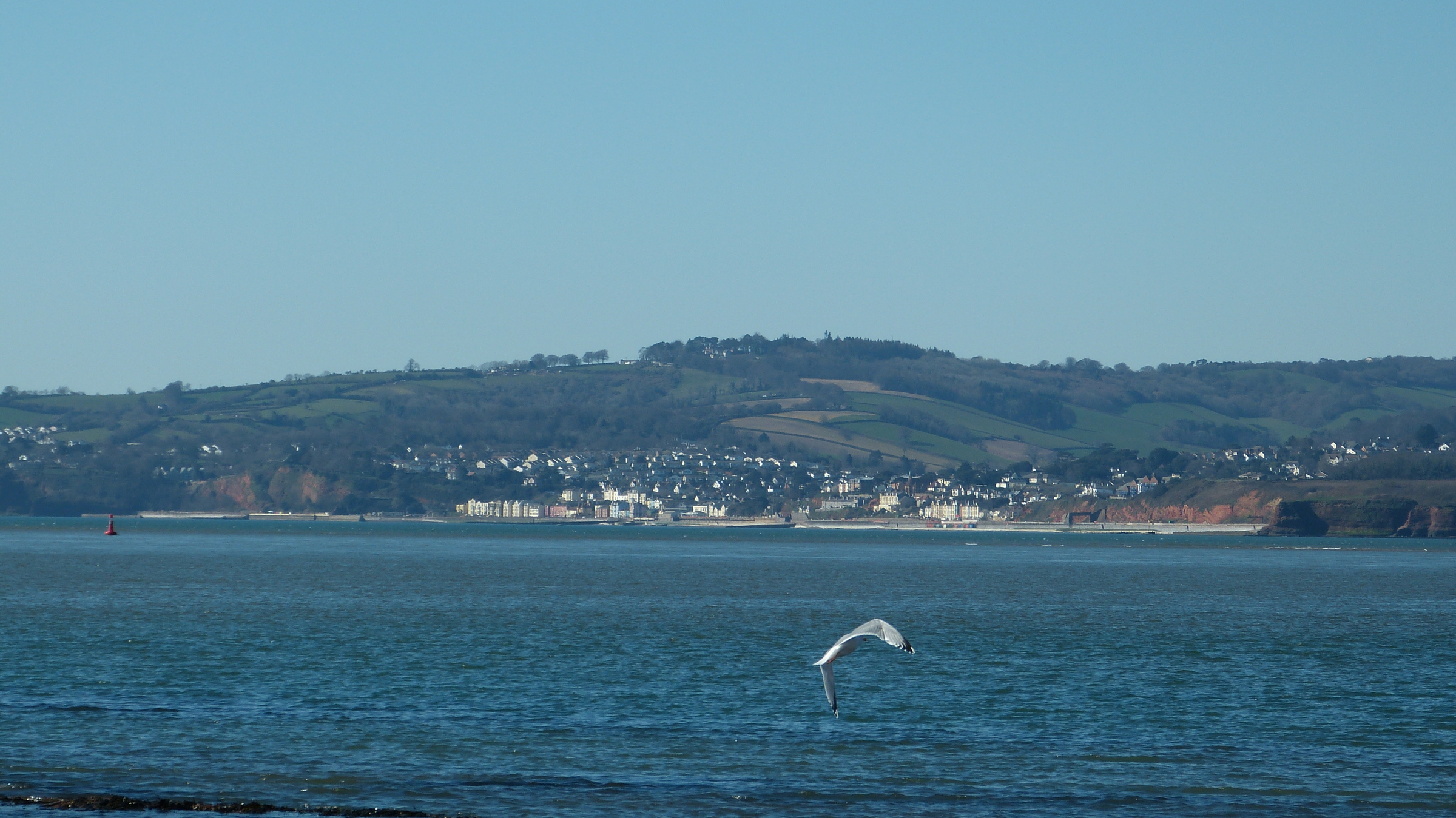 Seagull flying. Pressumably the village visible on the other side is Dawlish.
Some more seagull photography. This is the last one, I promise (for this time).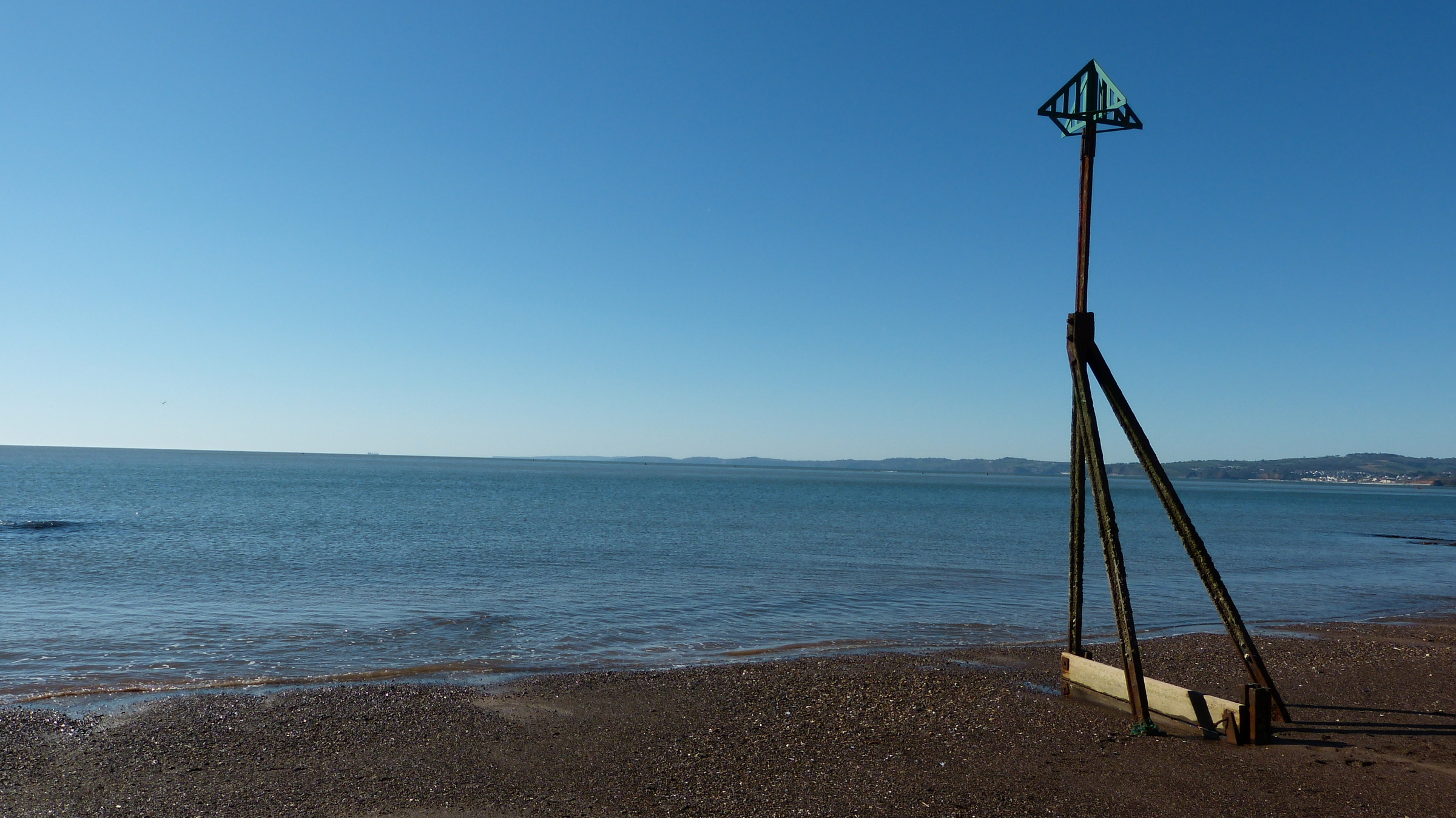 Till the next time.