Pompeii, May 2016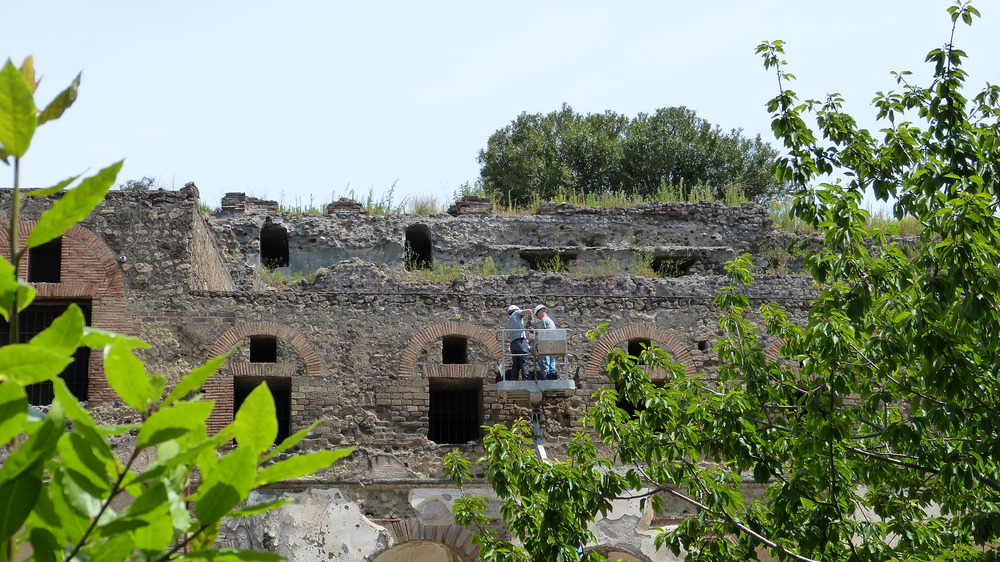 The city of Pompeii might be in need of some moderate repairs.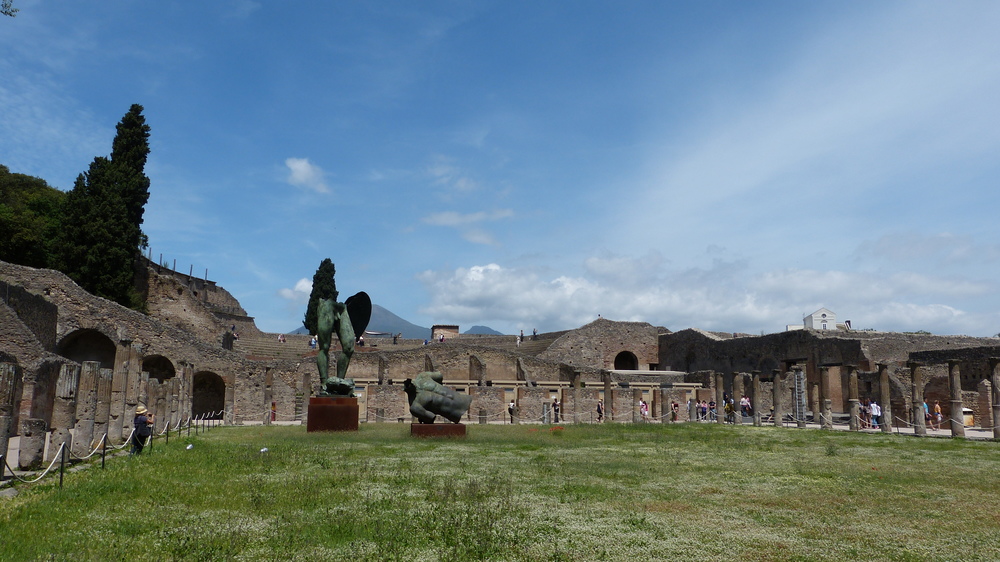 House of the gladiators.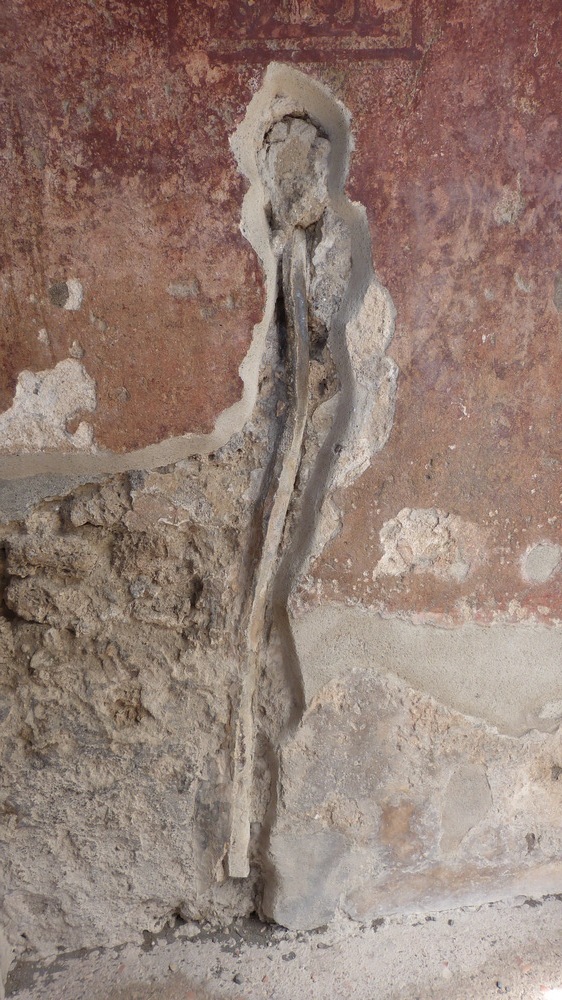 Original plumbing, Roman lead pipe outside the baths.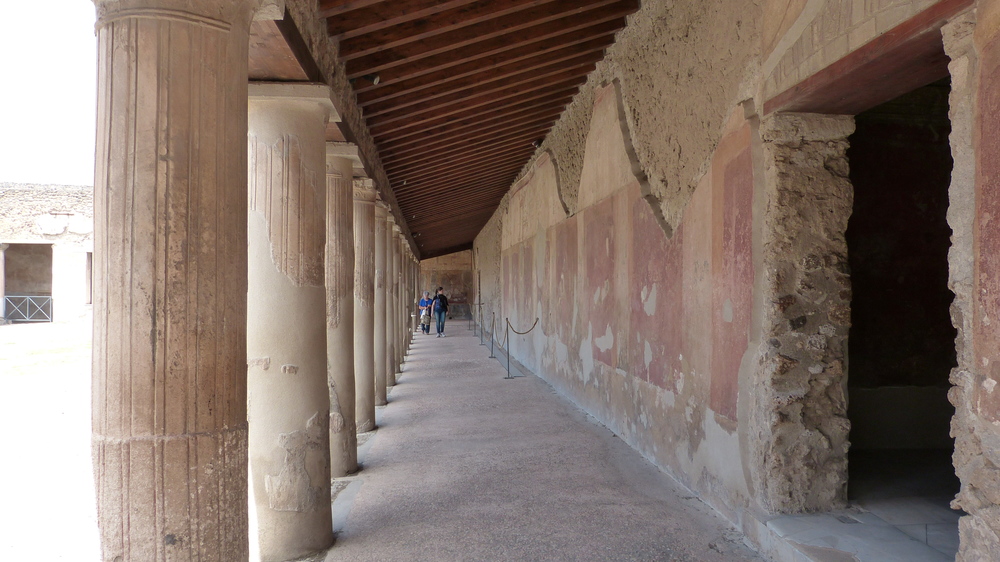 Galleria outside the baths. Shade is always welcome.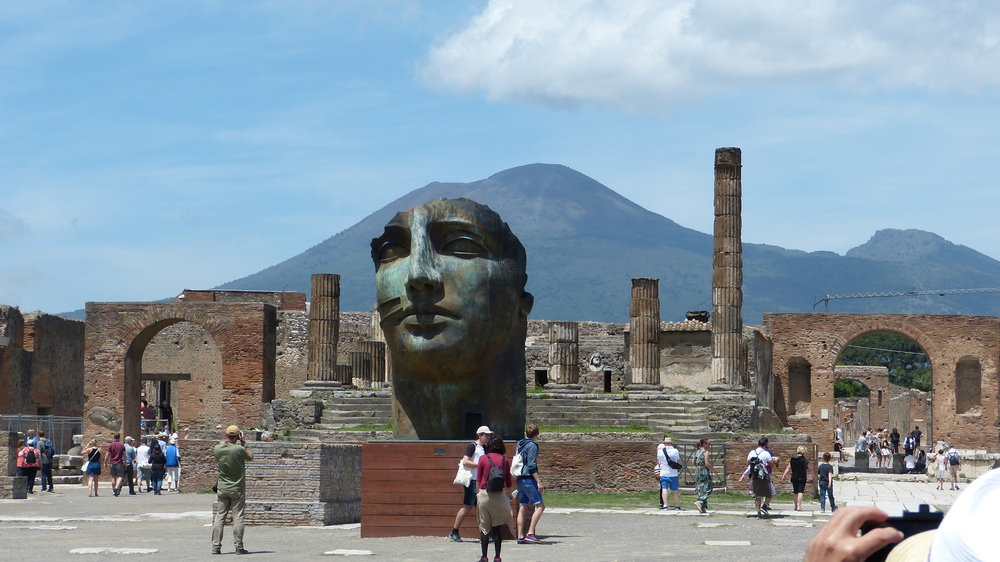 Pompeii main square, with a view towards Vesuvius.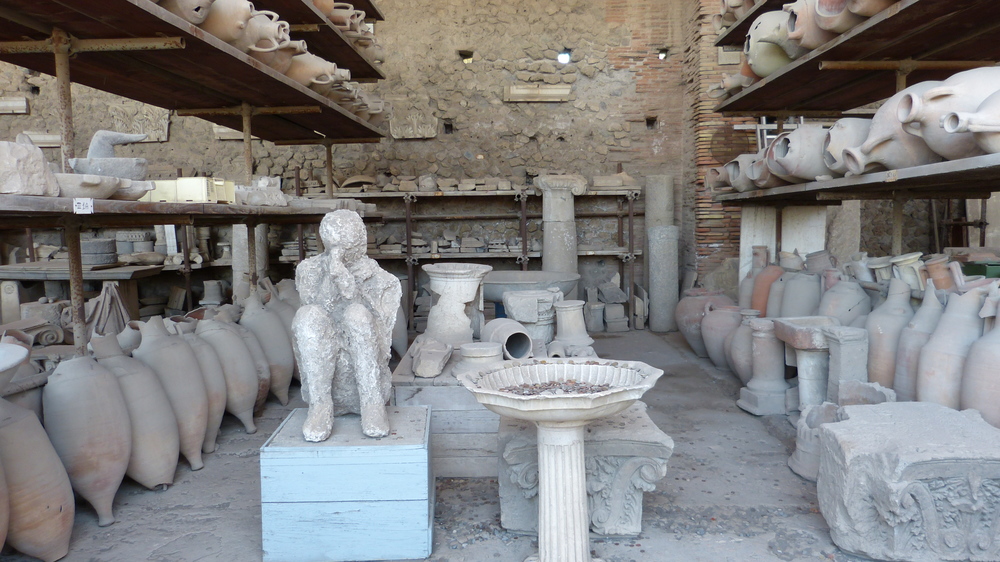 One of the victims and some of the pottery found in the city.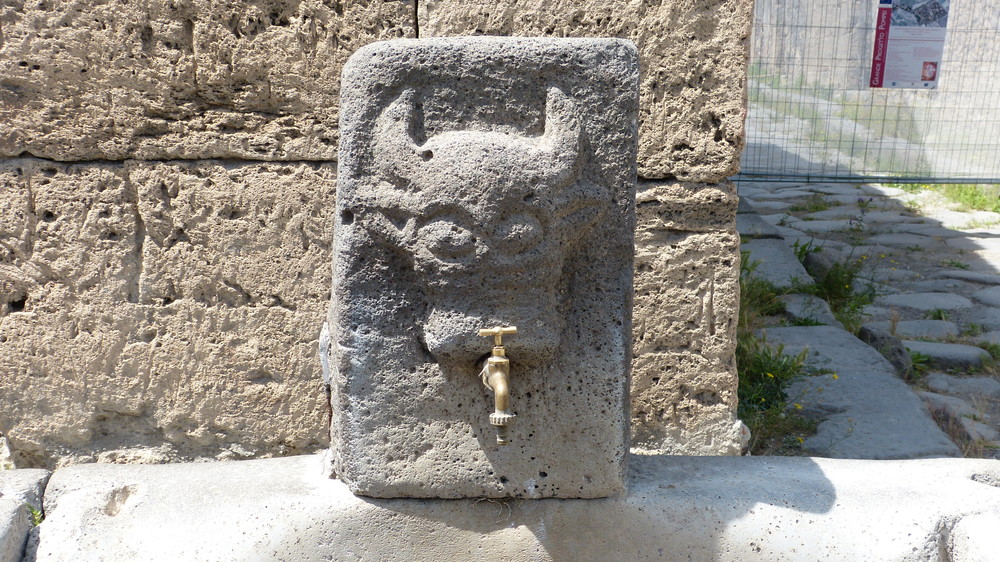 You're never far from a water point, though I suspect not all the features are made of original parts.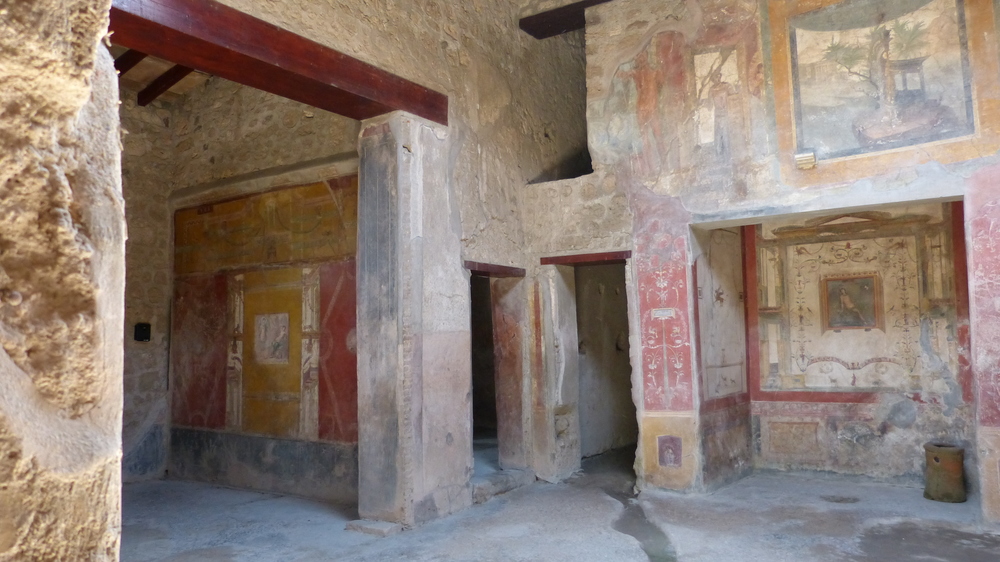 One of the better decorated houses.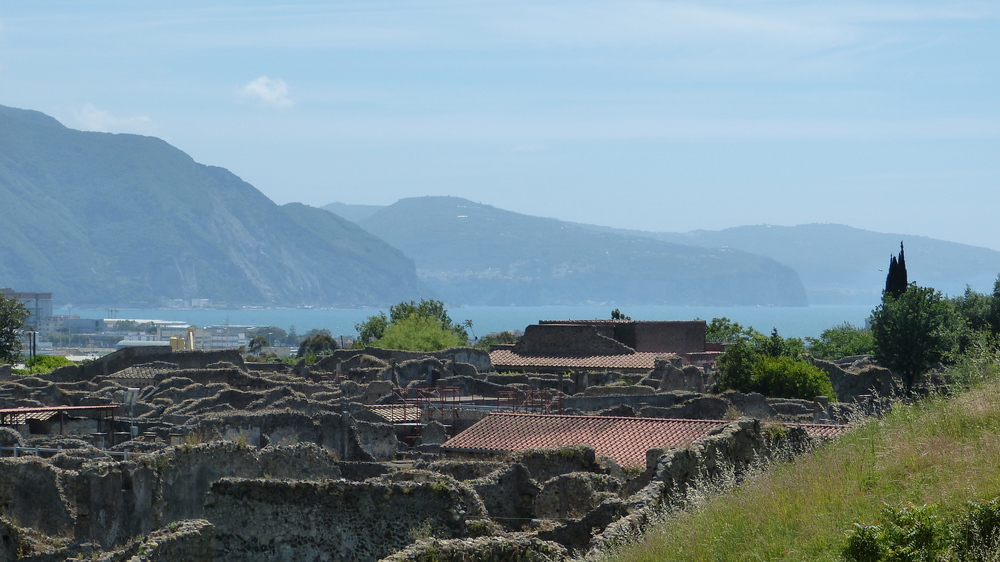 View from a hill on the other side of the city.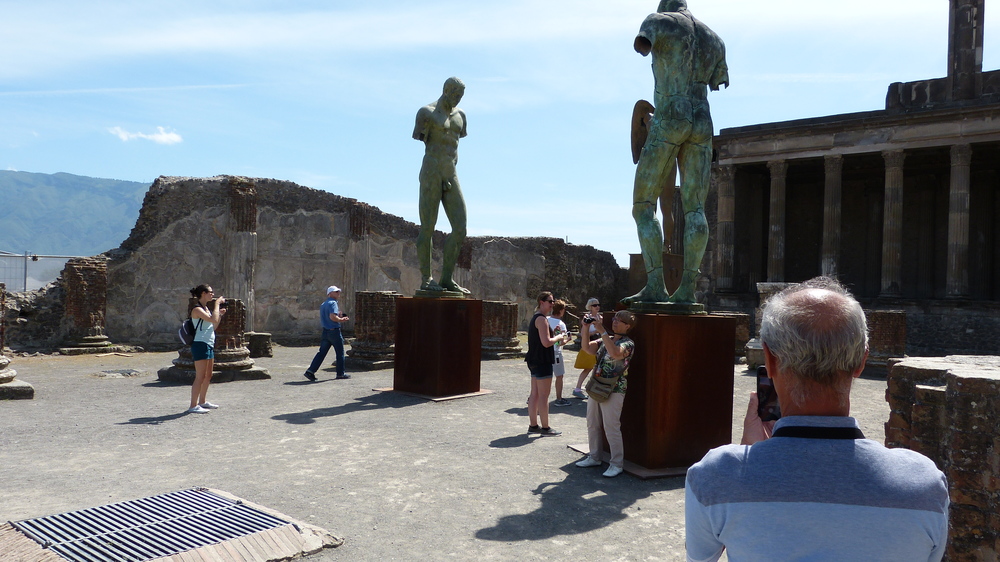 Now, answer me this: are there more cameras than visitors or the other way around?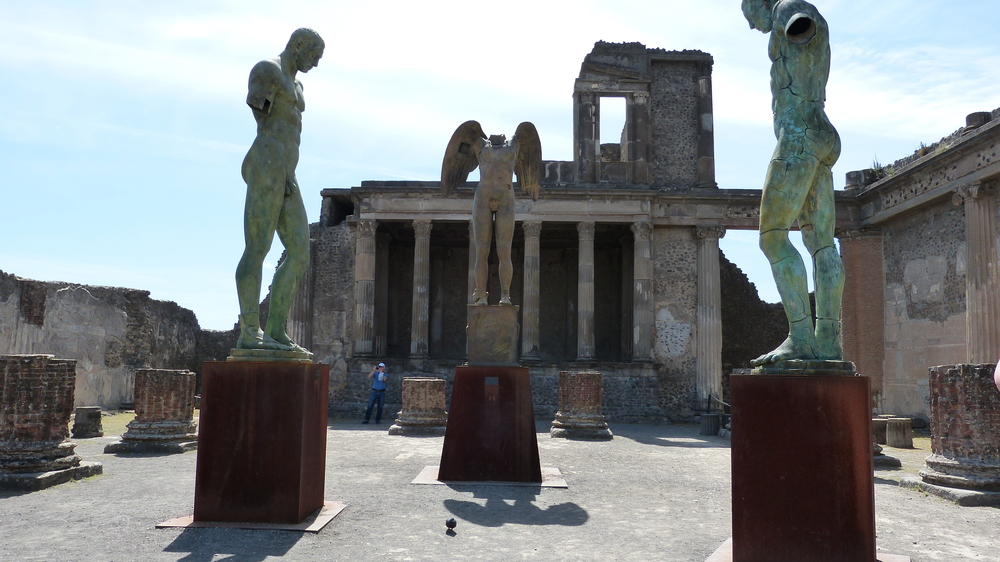 Not a seagull, but look closely there is a pigeon instead.